Teenagers who attend a support group for disabled young people have been given an insight into life on a building site.
Members of the Choose2 Youth toured Lindum York's construction project on the Clifton Moor industrial estate.
They were shown some of the different job opportunities available in the industry and were talked through a range of activities on site, including demolition, drainage, steel erection and groundworks.
They were also told about how Lindum recycles its waste and how the industry combines cutting edge technology with traditional skills.
The visit was part of the training provided by Choose2 Youth , which is a social enterprise set up by youth workers Rachel Smith, Steve Rouse and Zoe Smith.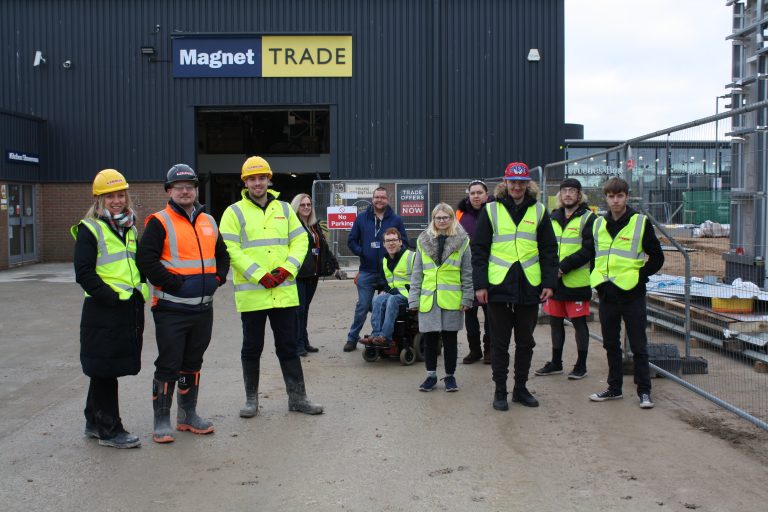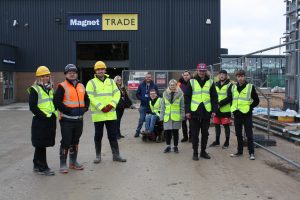 It is based in Moorlane Youth Centre in York and has the aim of creating opportunities for personal and social development for disabled people. The visit took place after Rachel contacted Lindum York estimator Sherry Bonnett.
Rachel said: We wanted to give our young people the opportunity to really see what career paths are out there and for them to broaden their thinking on what they could do. We are really grateful to Lindum for taking the time out, as a local employer we hope to be able to continue the link with further visits."
Site manager Craig Partington and trainee site manager Adam Robinson guided the group of six young people around the perimeter of the building site, which will eventually become two structures hosting nine trade counters / industrial units.
Craig said: "We were delighted to have the group here to see what we are doing at Clifton  Moor. They were really interested in what was happening on site and to see how the fabric of the building was being put together.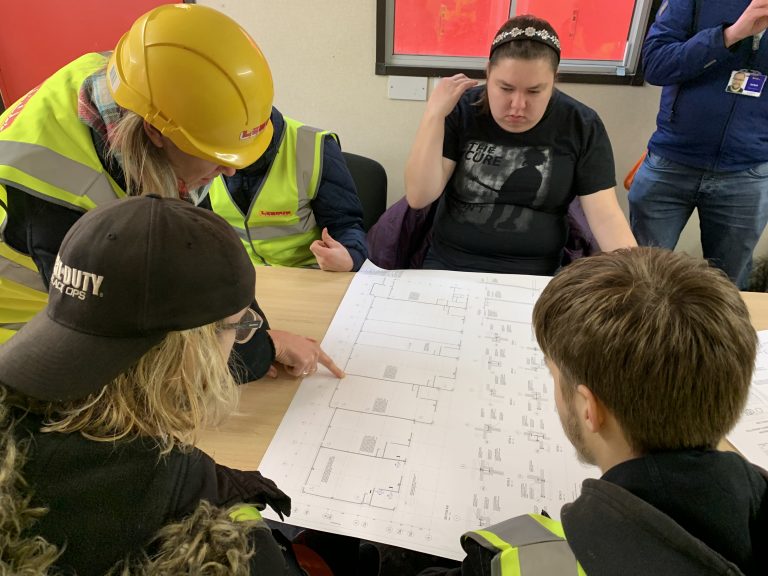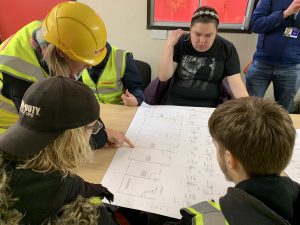 "As well as the tour, we held a meeting in the site office where we showed them project drawings and explained how each part of the process fits together. Adam even put together a quiz to see how much they picked up.
"We would be happy to welcome the group back later in the construction process so they can see how the building has developed."
Lindum is carrying out construction work across three sites at Clifton Moor on behalf of Legal and General's Industrial Property Investment Fund (IPIF), the owner of the park.
Fox Lloyd Jones based in Leeds are the Project Manager.