From family friendly seaside resorts to secluded coves and nature reserves, the Lincolnshire coastline is a hidden goldmine for some of the UK's most beautiful beaches. 
Just a stone's throw from the beautiful Lincolnshire Wolds is a coastal landscape waiting to be discovered. Take a look at our guide of the best beaches in Lincolnshire for families, dog walkers, nature enthusiasts and more. 
Family-Friendly Beaches in Lincolnshire
Mablethorpe
Mere footsteps away from our Sanderlings development stands one of Lincolnshire's most popular beaches. 
The beach boasts certified quality and environmental standards and has been awarded a Blue Flag for tourism. Perfect for families with young children, Mablethorpe also has donkey rides, multiple car parking areas and public toilets available.
Cleethorpes
Voted the most popular beach in Lincolnshire, Cleethorpes beach is renowned for its huge range of activities and amenities: including miles of sandy beaches, award-winning promenade gardens, donkey rides and boating lakes.
With 5-star water quality and facilities for kayaking, jet-skiing, sailing and windsurfing – it's an ideal family day trip destination. 
Skegness
Did you know… Skegness was one of the UK's first beach resorts?

Another award-winning sandy beach, Skegness is an incredibly popular beach destination for families. 
With easy access from the railway and plenty of car parking, there's a host of family-friendly activities including kayaking, canoeing, crazy golf, sailing, swimming and surfing: so there's something for everyone.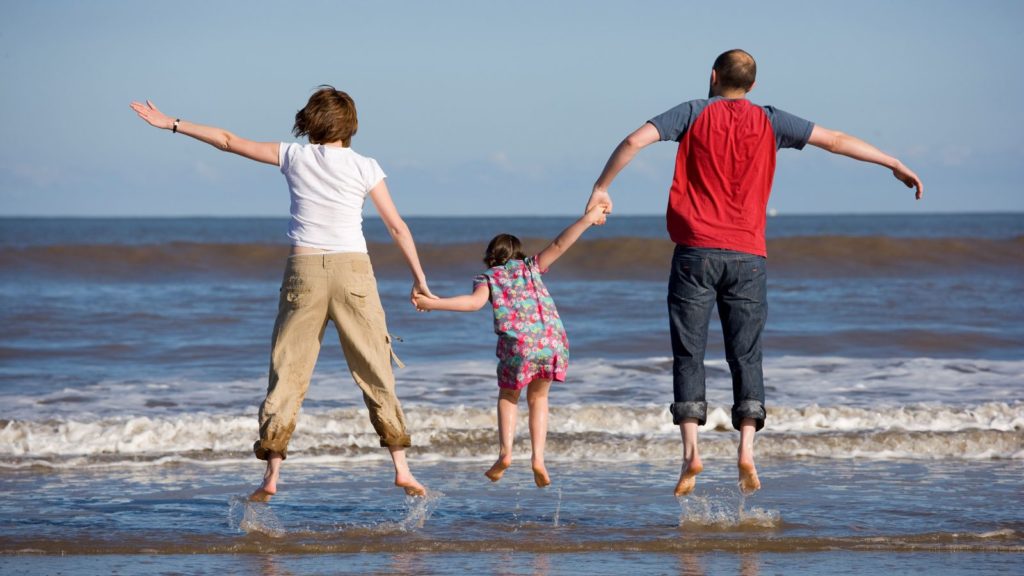 Dog-Friendly Beaches in Lincolnshire
Moggs Eye
Also known as Huttoft Beach, this quiet rural beach has a vast expanse of sand dunes, perfect for four-legged friends to explore.
Popular with walkers for its large array of routes nearby, dogs are welcome all year round.
Humberston Fitties
Highly rated by beachgoers throughout the UK, this wide sandy beach is at the mouth of the Humber Estuary. The idyllic beach is quiet, dog-friendly, and features forts dating back to WW2 and fantastic views of ships leaving port.
Chapel St Leonards
A dog-friendly sand and shingle beach that's situated just outside of Skegness, the vast expanses of scenic coastline go on for miles – making it the perfect destination for dog walkers to explore.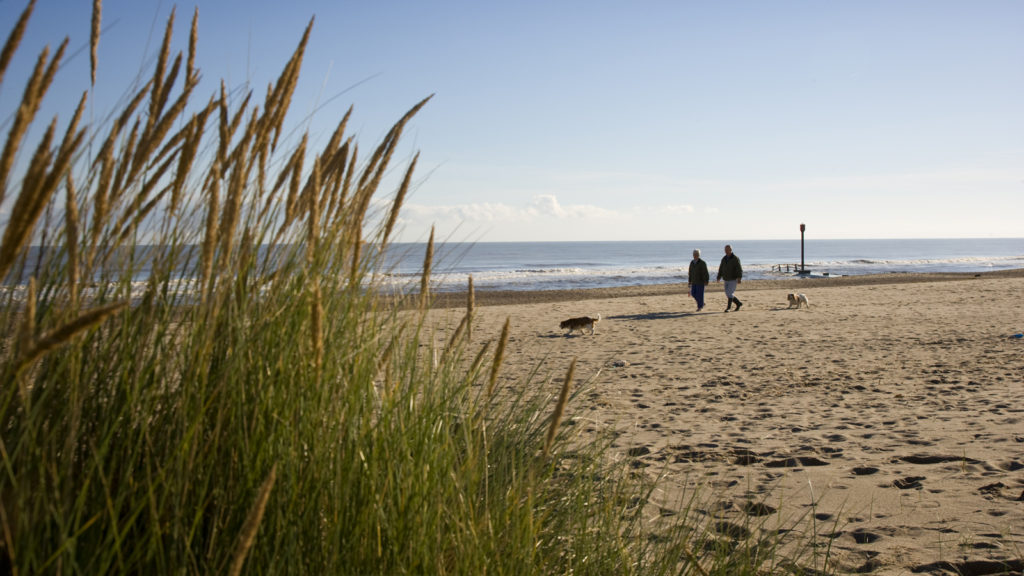 Coastal Nature Reserves in Lincolnshire
Gibraltar Point
The perfect opportunity to view an incredible range of bird species, from one of Lincolnshire's most stunning coastal locations. 
It's the perfect location for wildlife spotting – and once you're finished you can head to the visitor centre for a delightful café rest.
Donna Nook
The perfect beach for year-round wildlife exploration, Donna Nook is famed as one of the best places in the UK to spot Grey Seals. 
It's also known for its diverse population of coastal birds and is a beautiful area rich in wildlife. The seal viewing area is open from late October to December – when the seals come ashore to have their pups. 
North Sea Observatory
Head over to the UK's first purpose-built marine observatory, and enjoy the panoramic views of the coastal wildlife of Lincolnshire in its natural habitat. 
The Observatory also includes a café and art space, and the coastal walks dotted with Sand Dunes also lead to the Lincolnshire Coastal Country Park!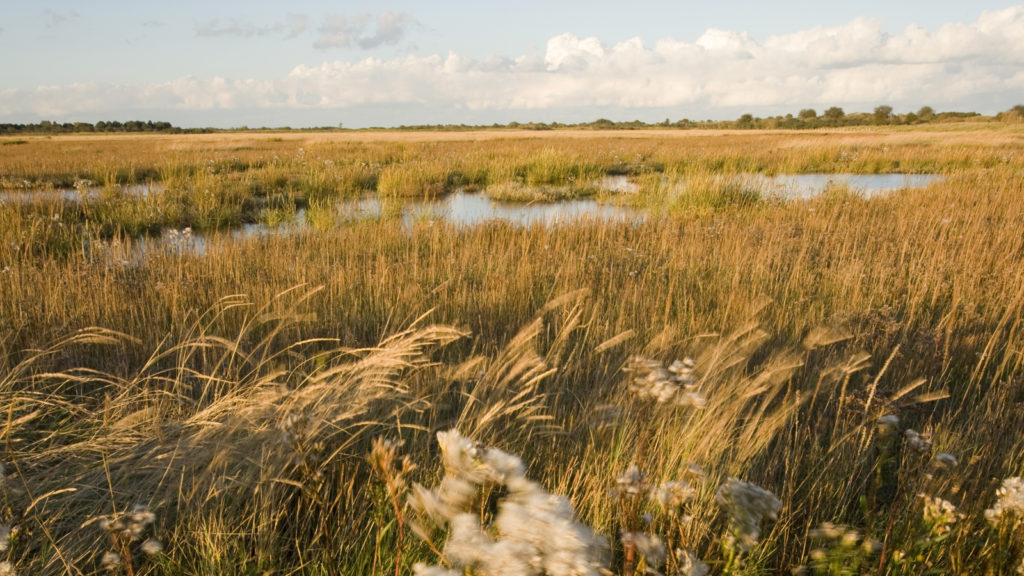 Coastal Walks in Lincolnshire
Lincolnshire Coastal Country Park
5 miles of stunning sandy beaches, a wildlife reserve teeming with nature, and a beautiful network of public footpaths lay in wait at the Lincolnshire Coastal Country Park.
From Sandilands to Chapel St Leonards, this fantastic coastal stretch is perfect for walkers and nature lovers alike.
Anderby Creek
This tranquil expanse of miles of long, unspoilt sandy beach is the ideal destination for a peaceful long walk. 
Situated between Chapel St Leonards and Skegness to the south, and Sandilands and Mablethorpe to the north, this stunning coastline is perfect for a longer stroll.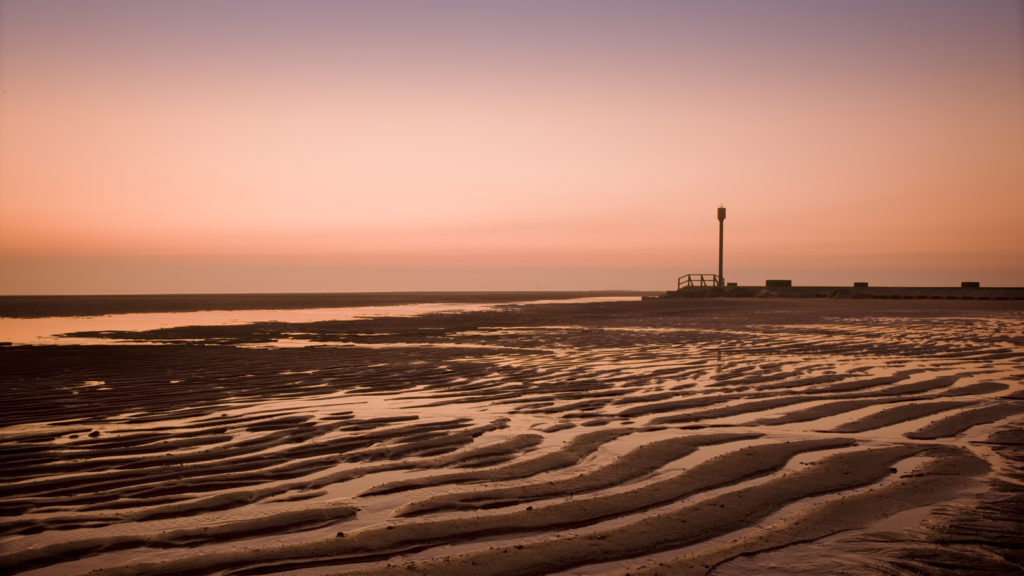 Ready to make the move to Lincolnshire?
At Lindum Homes, we're proud to offer great homes in great locations throughout Lincolnshire. With over 50 years of experience as one of Lincolnshire's leading house builders, you can be safe in the knowledge that we'll go the extra mile to find you your perfect home.
View our locations and buyer schemes to make the first steps to finding your new home.