I'm boooooooored: the phrase that leaves every parent quaking on weekends and school holidays. So, how do you avoid it? By exploring our guide of 'What to do with kids in Lincolnshire', of course!
It's time to put away the phones and tablets, switch off Netflix and enjoy a day for the whole family to enjoy… 
Lincolnshire school term dates
When booking things in the calendar, it's always best to start with the Lincolnshire school holidays. You can keep up to date with term times on the Lincolnshire Gov website, but here's a quick overview of the 2020/21 holidays…
Autumn Half Term: Friday 23rd October – Sunday 1st November

Christmas Holiday: Friday 18th December – Sunday 3rd January

Spring Half Term: Saturday 13th February – Sunday 21st February

Easter Holiday: Thursday 1st April – Sunday 18th April

Summer Half-Term: Saturday 29th May – Sunday 6th June

Summer Holiday: Thursday 22nd July – Sunday 5th September
Check out the 2021/22 Lincolnshire half-term dates.
Things to do with kids in Lincolnshire
From castles and cathedrals to parks, play areas, pigs and pottery, with this list, you'll never be short of family plans!
Castles and Cathedrals
Watch your kids' jaws drop as they look to the skies and marvel at Lincoln Cathedral, once the tallest building in the world! Located at the top of Steep Hill, children can explore the Cathedral in great detail, taking part in the challenge to spot the funny carvings embedded inside, including the famous Imp.
A visit to the magnificent Bailgate wouldn't be complete without a trip to Lincoln Castle too, of course. After all, what child doesn't enjoy a medieval fortress where kings, queens and knights once walked?
At the Castle, you can take your family to the cafe after taking part in arts and crafts at the Heritage Skills Centre and walking the Castle walls.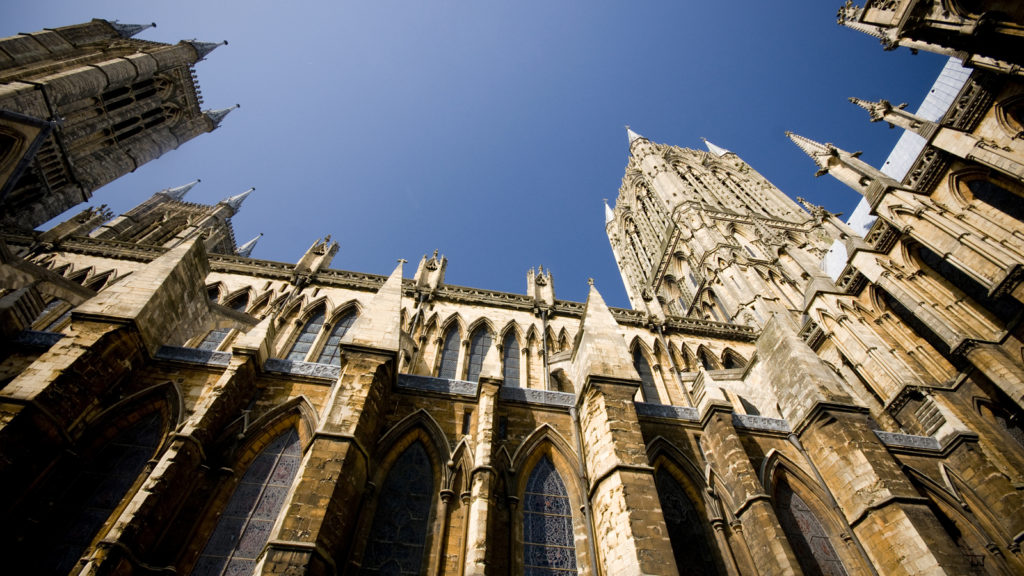 Indoor Play
We all know by now that we can't always rely on the great British weather, but thankfully, there are plenty of indoor alternatives to keep the kids entertained in Lincolnshire!
Wacky Warehouse, Scunthorpe
Coffee and cake for the adults, arts & crafts, soft play and activities for the children. Afternoon, sorted!
Price: £4.50 per child, adults free
Fun Farm Lincoln
Fun Farm Lincoln offers everything from laser tag to bowling, roller skating to sports courts and soft play. 
Price: From £5.50 per child
Jump Inc & Jump Warriors
Stop the kids from bouncing off the walls by giving them a whole afternoon of trampolining at the fantastic Jump Inc, Lincoln, or Jump Warriors, Skegness. 
Prices: From £5 per hour
Outdoor Play & Farm Parks
For days when the sun's shining and the jackets are off, Lincolnshire offers plenty of family-friendly things to do, including…
Rand Farm Park
Indoor play… outdoor play… Jurassic farm park… farmyard animals… One afternoon almost isn't enough at Rand Farm Park. The Lincoln-based activity centre even offers a day nursery!
Prices: From £7.50
Tattershall Farm Park
Looking to tire the kids out for a nice, peaceful evening? Tattershall Farm Park has over 13 acres of outdoor space to explore and is open 7 days a week all year round! Look out for special events such as sheep shearing, Easter egg hunts and pony rides. 
Prices: From £7.45
Pink Pig Farm
Known for its fantastic themed days – from circus events to Disney's Frozen – Pink Pig Farm always proves to be a popular option for parents. Much likes its competitors, the Scunthorpe-based park provides families with delicious food, birthdays, indoor and outdoor play, and even weddings!
Prices: From £2
Hardys Animal Farm
Covering over 8 acres of Lincolnshire countryside, Skegness's Hardys Animal Farm gives children the chance to learn about agriculture while meeting and feeding animals, playing in and outdoors and enjoy a bite to eat at the cafe.
Prices: From £10
Whisby Animal Centre
A garden centre, cafe and an animal park. Whisby is lots of fun for parents and kids.  
Price: From £4.99
Hall Farm Park
Can you ever have too many farm parks? Lincolnshire is known for its agriculture after all! Hall Farm Park is another one of our recommendations. Located in South Kelsey on the edge of the Wolds, it provides fun indoors and outdoors, as well as birthday parties and school visits.
Prices: From £5.95
Uncle Henry's
Uncle Henry's is a family-owned farm shop, butchery, cafe and play area. Winner of various awards, the farmyard opened in 2006 and is loved by families all over Lincolnshire.
From homemade food in the cafe to locally sourced delicacies in the farm shop, you can enjoy tasty treats from Uncle Henry's at home and on-site. They even offer school visits where kids can learn all about where their food comes from and how it's produced.
Prices: From Free
Daisy Made Farm
Ice cream, crazy golf and cafeteria treats… Who needs the seaside when you've got Daisy Made Farm? Situated in Skellingthorpe, Daisy Made has been entertaining families since 1992, and offered a fun day out for adults and children alike. 
At Daisy Made Farm, children can meet animals, play crazy golf, enjoy the play area, and tuck into a mouthwatering ice cream.
Prices: No entry fee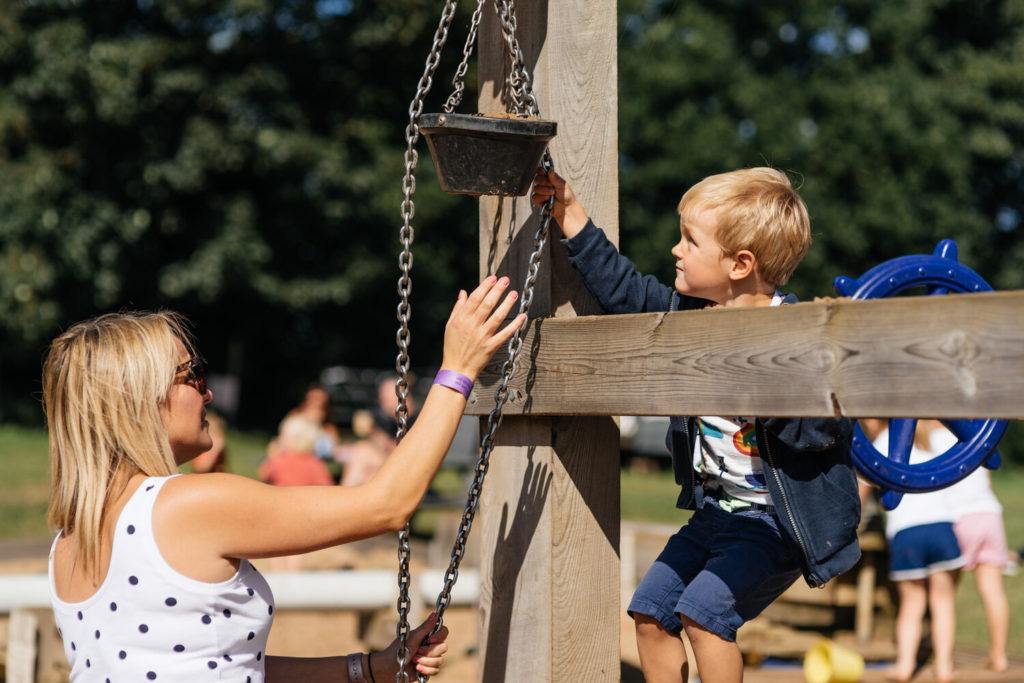 Entertainment
Get a slice of magic at Lincolnshire's range of cinemas, theatres, bowling and more. These are all things that every member of the family can enjoy!
Lincolnshire Cinemas
Nemo… Shrek… Elsa… Spiderman… Harry Potter… Darth Vader… Iron Man… Jack Sparrow… Let your kids see all of their favourite characters while meeting new ones at Lincolnshire's wide range of cinemas. Our favourites include:
Lincolnshire Bowling
The sound of the ball striking the pins, the squeak of the shoes, the smell of burgers and the beeping of arcade games… We all enjoy a trip to the lanes every once in a while, right?
Here are our recommended bowling alleys:
Lincolnshire Theatres & Venues
Who doesn't love shouting, "He's behind you!" every Christmas? Watch the latest and greatest pantomimes, musicals and plays at the following venues: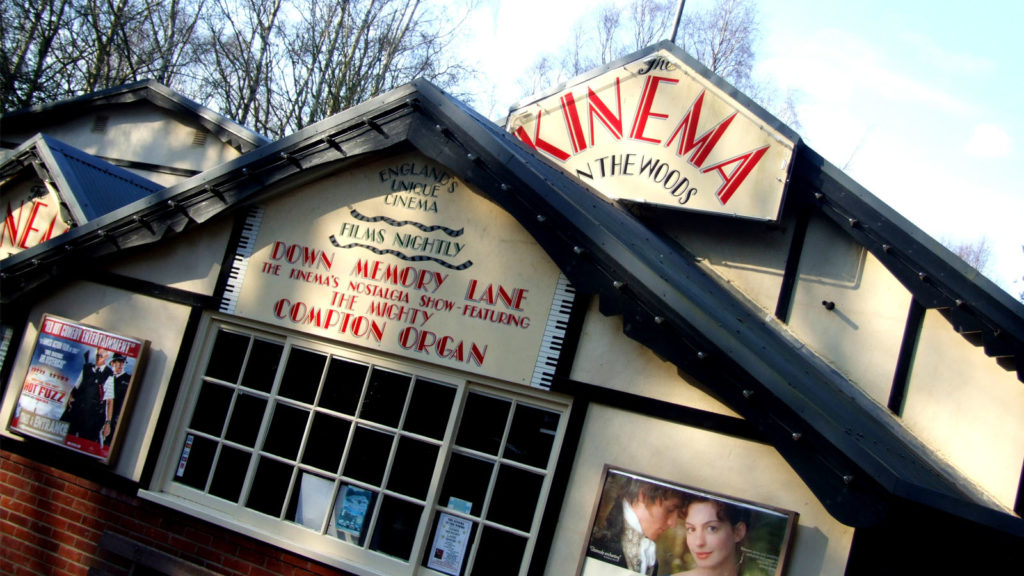 Animals
Looking for something a bit more exotic than sheep and pigs? Look no further…
Lincolnshire Wildlife Park
Based in Boston, Lincolnshire Wildlife Park is home to turtles, tigers, lions, lemurs and a whole host of other amazing creatures, including nearly 2,000 birds!
Check out their full resident list on their website.
Price: From £9.50
Seals at Donna Nook
Every November and December seals flock to the coastline between Grainthorpe and Saltfleet at Donna Nook Nature Reserve. It really is an incredible sight to behold, and it's no wonder the beach is so popular among tourists and local residents.
Price: Free!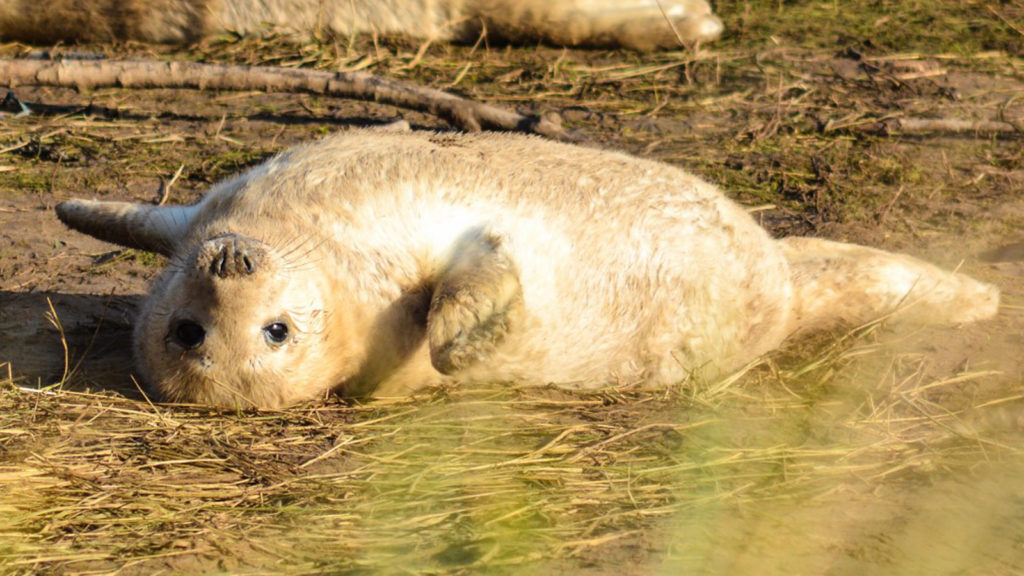 Theme Parks
The thrill of a theme park never gets old, especially in the summer. Let the wind whoosh past your ears as you enjoy roller coasters and log flumes at the following venues…
Fantasy Island
Skegness's Fantasy Island Resort has over 30 rides for all ages, including the Spinning Racer, Starflyer and dodgems.
Price: From £10
Lincolnshire Aqua Park
Prefer your adventures a little soggier? There are few better places for family fun in the sun than Lincolnshire Aqua Park, where you can get involved in paddleboarding, aqua obstacle courses, kayaks and pedalos.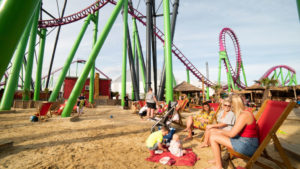 Parks & Beaches
It's called the great outdoors for a reason… Explore the very best scenery Lincolnshire has to offer at these fantastic places…
Lincolnshire Wolds
Your family will never get tired of the stunning woodland and rolling hills of the Wolds. Keep an eye out for our Lincolnshire Wolds guide for everything you need to know.
Lincolnshire Beaches
Like to be beside the seaside? Let the kids paddle in the sea and build sandcastles while you relax and bask in the sun by discovering the many wonderful options on our Lincolnshire Beaches.
Hartsholme Country Park
Make the most of cycle paths, walking routes, outdoor sports and leisure activities at Hartsholme Country Park near Lincoln. 
Doddington Hall
Doddington Hall is an immaculate building with an even more immaculate garden. Take a virtual tour before planning your visit.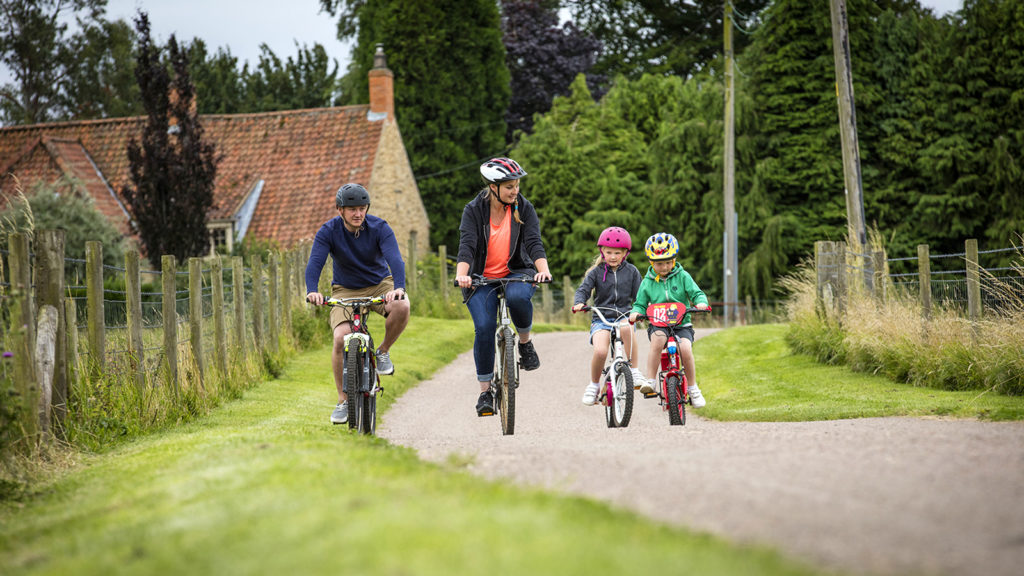 Learn Something New
Lincolnshire is steeped in history and fascinating heritage. Invite your kids on an adventure full of discovery by embarking on these activities…
Lincoln Ghost Walk
Feeling brave? Take on the Lincoln Ghost Walk to hear haunting stories that have been featured on local and national television.
Price: From £4
International Bomber Command Centre (IBCC)
The IBCC is Lincolnshire's very first VisitEngland Gold Winner. Rated 5 stars on Tripadvisor, the military museum transports children back to the Second World War to learn all about the sacrifice and journey of Bomber Command.
Price: From £3
The Bubblecar Museum
Boston's Bubblecar Museum is an excellent day out for families seeking something a little different. With 50 microcars on display and the opportunity to ride in a bubble car followed by some tasty tea and cake, it's certainly one you'll remember!
Museum of Lincolnshire Life
Cost-effective and offering stacks of interesting tidbits and fascinating facts, the Museum of Lincolnshire Life is well worth a visit.
Price: Free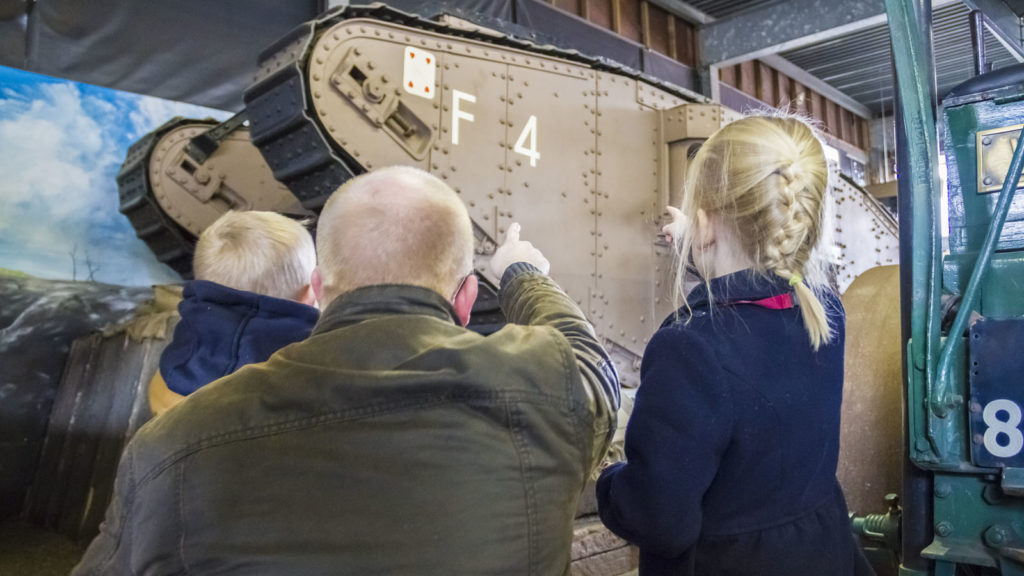 Looking to move closer to your favourite attractions?
How would you like to live on the doorstep of Lincolnshire's wonderful Wolds or beautiful beaches? Maybe you'd like to shorten the drive to the local cinema or bowling alley… Whatever you need from your next home, we can help you get there.
Explore our locations to make the first steps to your forever home.